Skip to Content
A Memorable Dining Experience
Whether you're looking forward to a night of dining, drinks, and entertainment with friends or just looking to relax and wind down from a hard day's work, come hang out at Old School Bar & Grill, Windham, NH's premier sports bar featuring all your favorite food, refreshments, and entertainment! With our mellow atmosphere and a complete menu brimming with enticingly delicious flavors, we're the perfect spot where families, sports fans, biker enthusiasts, and everyone from the neighborhood are welcome. Explore our full menu and stop into our Windham location just minutes from Salem today! We appreciate your patronage.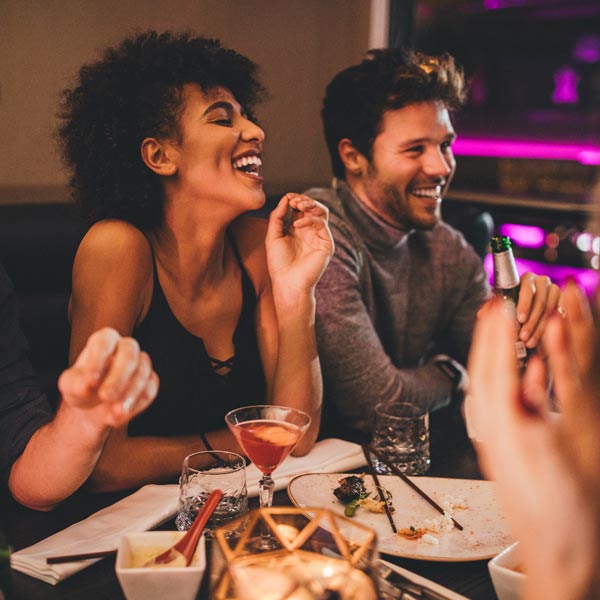 Old School Is Your Gluten-Friendly Hot Spot!
We pay close attention to allergies around here and understand there is great demand and very limited options for guests with Celiac disease, in addition to gluten intolerance. We are committed to serving gluten-friendly products to keep this community happy and fed!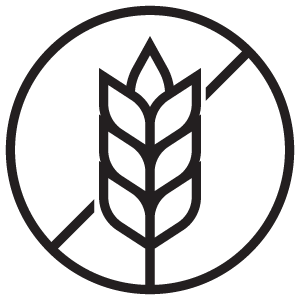 Items marked are available gluten intolerant or can be made gluten intolerant.
IMPORTANT: As an added precaution, please alert your server to any allergies before ordering.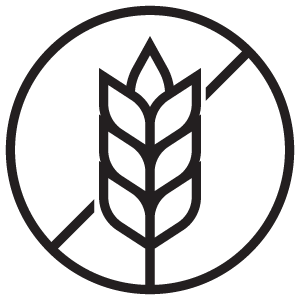 Bang Bang Cauliflower $12
Jala-Mango drizzle, Sesame Seeds, Scallions & Ranch
Fried Mozzarella $12
Served With Marinara, a dusting of Fresh Parsley & Parmesan.
Chicken Quesadilla $14
Shredded Chicken, Cheddar-Jack Cheese, Sour Cream & Salsa.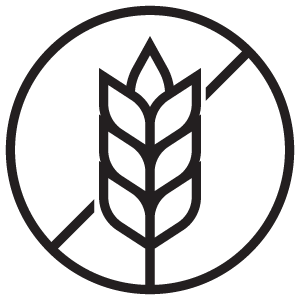 OMG Nachos $14
Corn Tortillas chips, Cherry Pepper Blend, Lettuce, Tomatoes, Cheddar-Jack Cheese, Sour Cream & Salsa. Add chicken + $7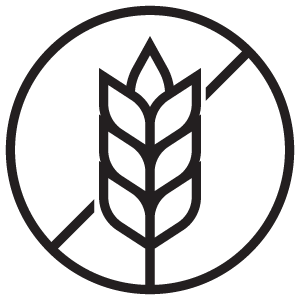 Buttermilk Tenders $14
Hand Breaded, Fried Golden, Your choice of:
Buffalo, BBQ, OR Jala-Mango.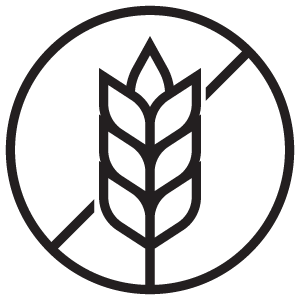 Herb Roasted Wings $15
Bone-In, Seasoned with Our House Rub & Served With Hot Honey For Dipping
Bavarian Pretzels $12
Soft True Bavarian Pretzel Served with Bechamel.
Figgy-Piggy Flatbread $17
Cured Ham, Caramelized Onion, Bacon, Three Cheese Blend, And Balsamic Fig Reduction
Ahi Tuna Wontons* $18
Seared Rare Ahi Tuna, Wonton chips, Wake Seaweed, Ginger soy Glaze, Sriracha Aioli, Avocado, Sesame seeds and Micro Cilantro
PRIME RIB EGG ROLLS $18
Made in House! Shaved Prime Rib. Caramelized Onions,
Swiss and Mozzarella Served With Horseradish Aioli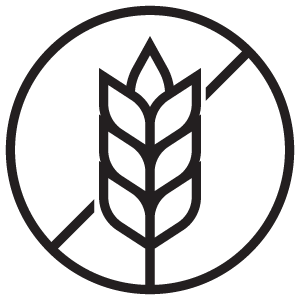 FISH TACOS $16
Lightly Fried Haddock, Slaw, Sriracha Aioli and Micro
Cilantro on Soft Corn Tortillas
P.E.I. MUSSELS $20
Sauteed With Andouille Sausage, White Wine, Garlic, Tomatoes & Onions With Crusty Garlic Bread
LOBSTER-CRAB CAKES $24
Lump Crab Meat and Maine Lobster, Roasted Red Pepper Remoulade, & Mixed Greens Tossed With a Champagne Apple Vinaigrette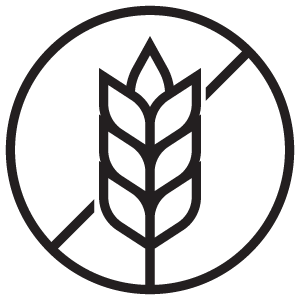 CALAMARI FRITTO $15
House Breaded, Lightly Fried With Cherry Peppers, Hot
Honey Drizzle & Marinara for Dipping

Main Event
Served With Your Choice of 2 Sides | Add a "Lobster-Crab Casserole" Topped With Seasoned Ritz Crumbs & Bechamel! +22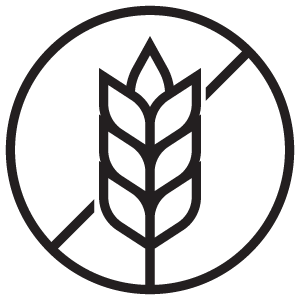 Famous Sirloin Steak Tips $29
Our Original Secret House Bourbon Marinated Tips, Grilled to Your Liking.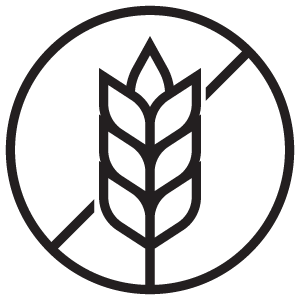 Tips & Tenders $29
Our Famous Steak Tips, Grilled to Your
Liking, Served With Our House Buttermilk Tenders
Baked Haddock $22
Line Caught Haddock, White Wine, Butter & Ritz House Seasoned Crumbs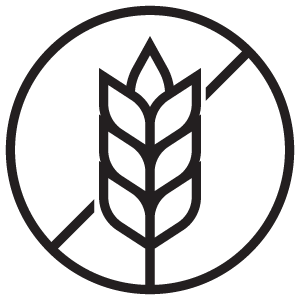 Buttermilk Tender Plate $22
House Breaded and Fried Golden, Your choice: Buffalo, BBQ, or Jala-Mango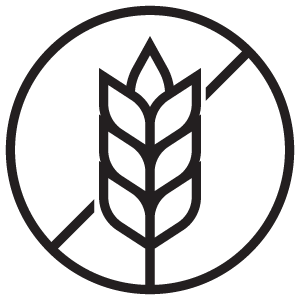 Hand Cut RIBEYE* $38
14 Ounces Cut by Our In-House Butcher, Grilled and Served With Herb-Compound Butter
CHICKEN CORDON BLEU $25
Homemade! Breaded Chicken Breast Folded With Ham, Swiss, and Mozzarella & Topped With Creamy Parmesan Sauce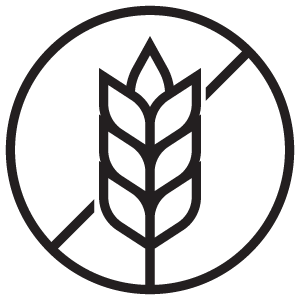 FISH N CHIPS $22
Fried Haddock Fillet, House Breaded & Served With Tartar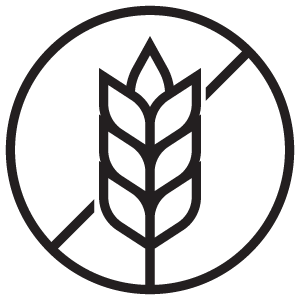 CEDAR PLANK SALMON* $26
North Atlantic Wild Caught Salmon, Oven Roasted With a Chipotle-Ginger BBQ Glaze
HANGER STEAK
10 ounces, Zaatar crusted and grilled, served with port wine-mushroom DEMI
Pasta & Beyond
Served With Cavatappi Pasta & Crusty Garlic Bread | Gluten Free Pasta Available +3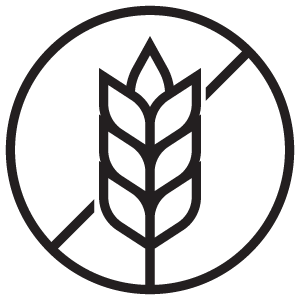 Chicken & Broccoli Alfredo $22
Chicken, Broccoli, White Wine, & Garlic Parmesan Cream Sauce
Chicken Parmesan $25
Breaded Chicken Cutlet, Lightly Fried. Finished With Tomato Sauce & Fresh Mozzarella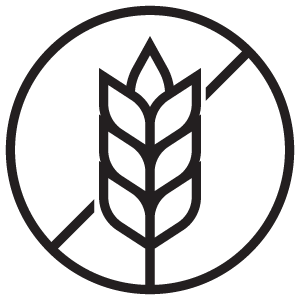 PESTO PRIMAVERA $16
Homemade pesto cream sauce tossed with fresh garden vegetables, Add Protein +8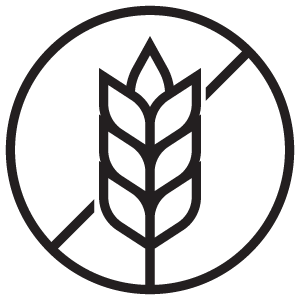 Cajun Shrimp With Pink Sauce $28
Cajun Dusted Shrimp, Tossed With Garlic in Our Homemade Tomato Cream Sauce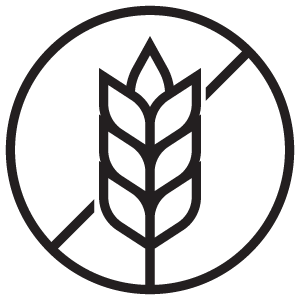 OSBG Saute $26
Chicken, Sundried Tomatoes, Bacon, Peas, Cipollini Onion & Garlic Parmesan Cream Sauce
Fried Chicken Mac N Cheese $22
House Buttermilk Tenders, Folded With Our Famous Bechamel, & Finished With Our Seasoned Ritz Crumbs
Lobster Mac N Cheese $32
Maine Lobster Folded With Our Famous Bechamel, Finished With Seasoned Ritz Crumbs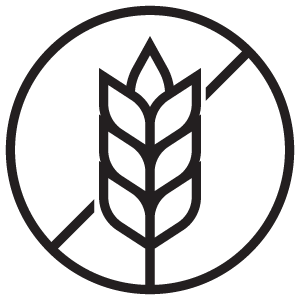 Bolognese $28
Ground Wagyu and Pork Simmered With Aromatics. Vegetable Mirepoix. Wine and Tomato Basil Sauce
HANDHELDS
Served With Your Choice of 1 Side | Substitute Black Bean Veggie Patty for Any Angus Beef Patty | Gluten Free Bun Available +3
Nashville Hot Chicken $16
Crispy Fried Chicken Tossed in Nashville Hot Sauce, Slaw, & Pickle Chips
*Cowboy Burger $16
8 oz Angus Beef, Cheddar, Bacon, BBQ, Onion Rings, Lettuce, & Tomatoes on Brioche Bun.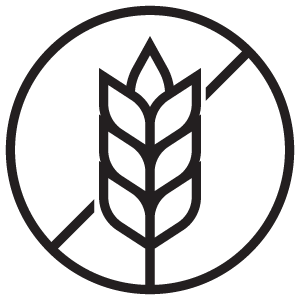 El Jefe Burger* $16
8 Oz Angus Beef, American Cheese, Bacon, Chipotle Aioli, Cherry Peppers, Lettuce & Tomato on Brioche Bun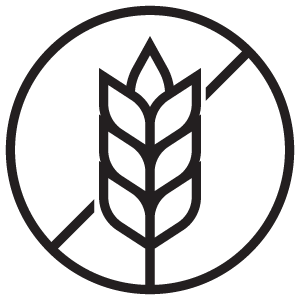 Fried Haddock Sandwich $16
Buttermilk Dipped & Coated with Seasoned Breading, Fried Golden Brown, Served on Brioche Bun with Tartar Sauce, Lettuce & Tomatoes
Chipotle Chicken Wrap $16
Buttermilk Tenders, Cheddar Jack Blend, Bacon, Chipotle Aioli, Lettuce, & Tomatoes
Grilled Chicken Caesar Wrap $15
Grilled Chicken Breast, Romaine, Parmesan, Croutons & Caesar Dressing.
Caprese Baguette $17
Toasted With Fresh Mozzarella, Grilled Chicken, Pesto, Greens, Tomatoes, &
Balsamic Reduction
*The Big Dipper $17
Shaved Prime Rib, Caramelized Onion, Swiss Cheese & Horseradish Aioli Served on a Toasted Baguette with Au Jus for Dipping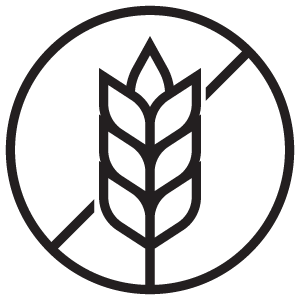 OSBG Swiss Burger*
8 Oz Angus Beef, Swiss, Caramelized Onions, Mushrooms, Lettuce, & Tomatoes on Brioche Bun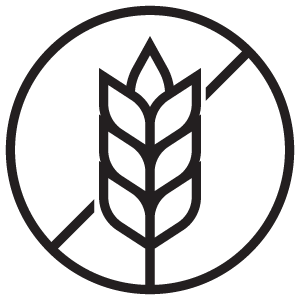 Bees Knees Burger $16
8 Oz Angus Beef, American Cheese, Bacon, Fried Egg, Hot Honey, Lettuce & Tomato on Brioche Bun
Lobster BLT $30
Maine Lobster, Bacon, Lettuce, Tomato, and Mayo on Toasted Texas Toast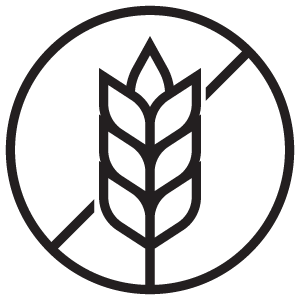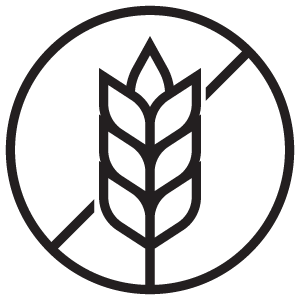 Garden $12
Mixed Greens, Heirloom Tomatoes, Cucumbers, Red Onion, Shredded Carrots, & Shaved Parmesan
Caesar $12
Romaine, Creamy Dressing, Croutons & Shaved Parmesan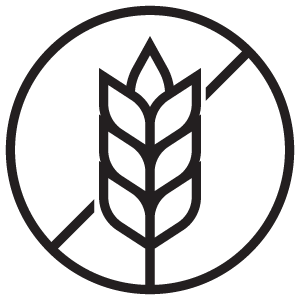 Not-A-Cobb $14
Mixed Greens, Heirloom Tomatoes, Cucumbers, Red Onion, Bacon Crumbles, Avocado, Hard Egg, & Cheddar-Jack Cheese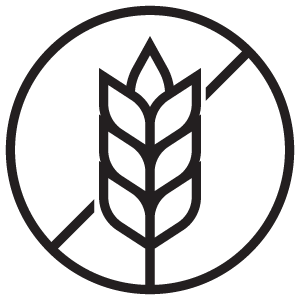 Protein Options
Prices for entree salads only.
Steak Tips $14
Lobster Salad  MKT$
Grilled Chicken $8
Shrimp $9
Salmon $14
Ahi Tuna $14
ON THE SIDE
Included
  Garlic Butter Green Beans $5
  Seasonal Vegetable $5
Rice Pilaf $5
  Sea Shore Fries $7
  Cole Slaw $4
  Homemade Mashed Potatoes $5
KIDDOS
Under 12 please –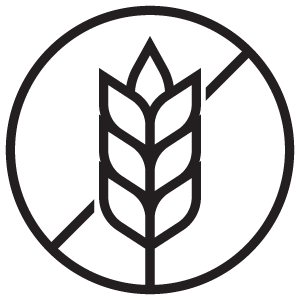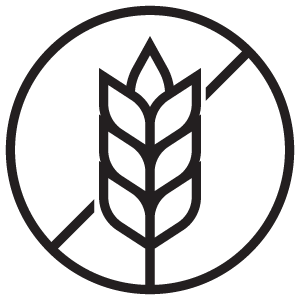 Available
Grilled Cheese & Fries $10
Fish & Chips $10
Pasta With Butter or Sauce $10
Mac & Cheese $10
Tenders & Fries $10
Cheeseburger & Fries $10
Upgraded Sides + $3
Sweet Potato Fries – $10

Garlic Parmesan Fries $10

Onion Rings – $8
Demi Garden Salad – $6*
Demi Garden Salad – $6*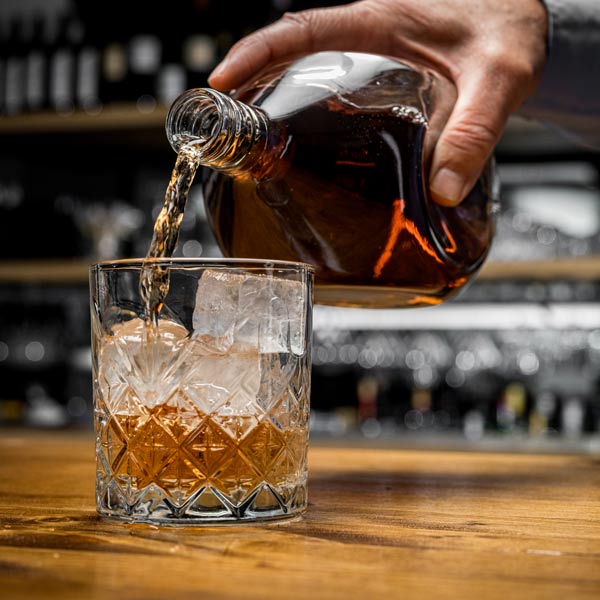 Beverages
Bottomless Sodas $4
Coke
Diet Coke
Sprite
Root Beer
Orange Soda
Unsweetened Iced Tea
Ginger Ale
Lemonade
Raspberry Iced Tea
Other Beverages
Bottled Water, Coffee, Tea, Hot Chocolate, Juice – $3
Perrier – $5
Red Bull – $5
Sugar Free Red Bull – $5
Beer & Beyond
Bottles & Cans.
Tapped
Ask your server about our additional rotating draft lines.
MAINE LUNCH IPA
Intense Hop Flavors & Aromas of Tropical & Citrus Fruits & Pine Dominant
7% abv | 16oz
SAM ADAMS SEASONNAL WINTER LAGER
Boston Beer Company, Boston, MA
Rich Malt Notes & Accents of Cinnamon, Ginger & Orange Peel
5.6% abv | 16 oz | 22oz
Cloud Candy IPA
Mighty Squirrel Brewing Co. Waltham, MA
Tropical Aromas & Notes of Papaya, Mango & Starfruit Dominate this Juicy IPA
6.5% abv | 16oz
Kelsen Battle Axe IPA
Kelsen Brewing Co. Derry, NH
Variety of American & Australian Hops that Create Notes of Pineapple & Citrus Fruits.
7.2% abv | 16oz
Bud Light
Anheuser Busch, St. Louis, MO
A Blend of Premium Aroma Hop Varieties, both American Grown & Imported, Mix of Barely Malts & Rice
4.2% abv | 16oz | 22oz
Blue Moon
Blue Moon Brewing Company, Denver, CO
Belgian Style Wheat Ale, Spiced with Fresh Coriander & Orange Peel for Uniquely Complex Taste & Smooth Finish
5.4%abv | 16oz | 22oz
Guinness
County Dublin, Ireland Macro Brewery Dublin, Ireland
Dark, Creamy, & Foamy Made from Water Malted & Roasted Barely, Hops, & Yeast
4.2% | 20oz
KENTUCKY BOURBON BARREL STOUT
Founders Brewing Co. Grand Rapids, MI
Imperial Stout Brewed with a Massive Amount of Coffee & Chocolate, Bourbon Barrel Aged to Perfection
12% abv | 12o
Gingerbread Ale
Greater Good Imperial Brewing Co. Worcester, MA
Brown Ale, Major Additions of Cinnamon, Ginger, & Molasses in this Seasonal Holiday Ale
8% abv | 16oz
WINNI AMBER ALE
603 Brewery Londonderry, NH
A rich Amber Ale Brewed with a Variety of English & Belgian Crystal Malts, Producing a Deep Amber Color & a Complex Sweetness
6.6% abv | 16oz | 22oz
Vino
House Cabernet, Merlot, Chardonnay, Pinot Grigio, White Zinfandel 9
Whites
Chloe Pinot Grigio, Italy 10/38
Kim Crawford Sauvignon Blanc, Marlborough 12/46
Kendall-Jackson Chardonnay, CA 12/44
Sonoma-Cutrer Chardonnay, CA 14/48
Bartenura Moscato, Italy 12/44
Pacific Rim Riesling, Washington 10/38
Lunetta Prosecco, Italy 11
Natura Rose, Chile 10/38
Reds
Meiomi Pinot Noir Cellar Select, CA 14/48
Mark West, CA 12/44
Bodega Trivento Malbec, Argentina 11/40
St. Francis Merlot, CA 12/44
Cherries & Rainbows Red Blend, France 14/48
Josh Cabernet Sauvignon, CA 14/48
J. Lohr Cabernet, CA 12/44
Sangrias
Blackberry-Peach Sangria (Cabernet, Blackberry Brandy, Peach Schnapps, Pineapple Juice & Ginger Ale)
BLood Orange Sangria (Moscato, Blood Orange Liquor, Orange Juice, & Cranberry Splash)

Specialty Cocktails
Exclusive "Mocktail Menu" available upon request
Morning Wood Manhattan
House infused brown butter woodford, Carpano Vermouth & Black Walnut bitters
PB&J Old Fashioned
Peanut Butter Whiskey, Concord Grape Shrub, Aromatic bitters & Orange Twist
Brewed Awakening Martini
Rich cold brew, vanilla vodka, Kahlua, crème de cocoa, cold foam, & cocoa powder
Toasted Coconut Margarita
1800 Coconut, triple sec, fresh lime, & cream of coconut
Berry Me in Bubbles
Prosecco, lemonade, & strawberry puree
Pain Killer
Captain morgan, mixed juices, cream of coconut, & nutmeg
Pormegranate Lemon Drop
Deep Eddy Lemon Vodka, Pama Liquor & Lemonade, Sugar Rim
Spiced Pear Mule
Pear Vodka, House spiced simple & Ginger Beer
Banana Foster Martini
Caramel vodka, banana liquor, & rum chata in a caramel drizzled glass
Stoli Doli
House-infused pineapple vodka; served up or on the rocks
Smoke Show
Mezcal, Orange Liquor, Blackberry Puree, Lime Juice & Sour (I'm Smokey)
Shady Beach Martini
Hpnotiq, malibu, pineapple juice, & prosecco
Ghosted Margarita
Ghost tequila (hot), triple sec, mango puree, fresh lime, charcoal salt
Cuke Skywalker Martini
Cucumber vodka, deep eddy lemon, elderflower liquor, & lemonade with a S&P rim
Cranberry-Thyme G & T
New Amsterdam Gin, House cranberry-thyme simple & Tonic
Mint Chocolate Chip Martini
Baileys, Vanilla Vodka & Creme De Menthe
Work of Tart Cosmo
Deep eddy lemon, triple sec, fresh lime, & a splash of cranberry

Cookie Lava $10
Homemade warm chocolate chip cookie, molten hot fudge inside, vanilla ice cream, & whipped cream
Chocolate Lava $10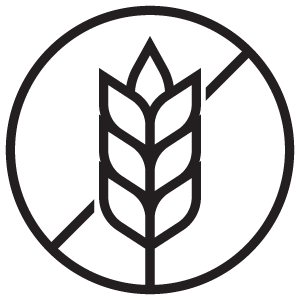 - Available
Decadent chocolate cake, molten hot fudge inside, vanilla ice cream, & whipped cream - Available – Seasonal Feature Chef's choice - $10
Happy Hour
Excluding holidays; ask for details (dine-in only).
Monday-Thursday, 3:00 – 6:00 PM
$2 Off – Mixed Drinks & Martinis
$1 Off – Beer & Wine by the glass
$7 Select Appetizers –Bang-bang Cauliflower, Bavarian Pretzels, Fried Mozzarella, Buttermilk Tenders, Garlic Parmesan Fries
Weekly Specials
Excluding holidays; ask for details (dine-in only).
Monday – $9 Martinis (after 6:00 PM)
Wednesday – ½ Priced Bottles of Wine
Thursdays – Sundays – PRIME RIB Available after 4 PM, while it lasts!
Ask about our live music schedule!