Skip to Content
Happy Hour!
Monday-Thursday, 3 PM – 6 PM
Happy Hour is all about taking time in your day to enjoy yourself on your watch; to unwind while creating new and lasting memories with friends. What better way to kick back and relax than at Old School Bar & Grill in Windham, NH? Our popular selections of reduced priced food and drinks during our happy hours are all the reason to drop in and sample menu items you still have yet to try. Stop by for drinks; stick around for dinner! Experience premium-quality American food made from scratch and our famously refreshing cocktails prepared with a creative eye and thoughtful touch.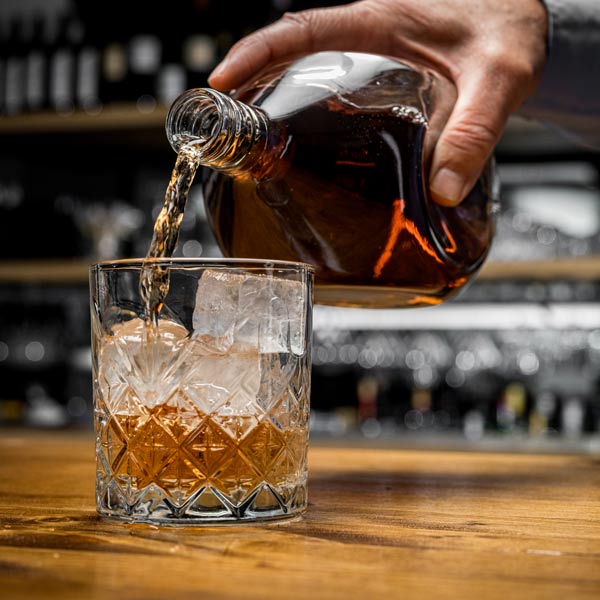 Why Limit Happy Hour to Just One Hour?!
We invite you every Monday through Thursday from 3:00 PM to 6:00 PM for the best Happy Hour only your friends at Old School Bar & Grill can provide! We're offering some of your favorite menu items at slashed prices, including $2 off any mixed drink or martini of your choice and $1 off beer and wine. These discounts include all wines offered by the glass, as well as draught and bottled beer. Our select appetizers are offered at only $7 in FULL portions, featuring crowd-pleasers like fresh, made-to-order Pub Pretzels, Mozzarella sticks, Chicken Tenders, Bang-Bang Cauliflower, & Garlic Parmesan Fries. Hey…is it 3:00 PM yet?!
Come As You Are & Kick It Old School
Whether you're looking for a place to watch your favorite team or just want a delicious meal and a great time among great company, Old School Bar & Grill is Windham's favorite neighborhood sports bar serving exceptional food the whole family will enjoy. Our menu features premium-quality steaks, burgers, seafood, and comfort food, all prepared using the freshest ingredients and served in generous portions that hit the spot every time.
Stop by everyone's go-to gameday spot, where all are welcome! We thank you for your loyalty and ongoing support! On behalf of our entire team at Old School Bar & Grill, we appreciate your business.